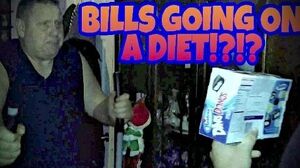 Plot
Bill is starting to lose weight and not eat any sweets. When William finds a bag of Ding Dongs in his bag, he thinks Bill ate some. He goes to confront Bill for it, where he replies that they aren't his. He says Andy put them there, in an attempt to get him in trouble. He even blames it on the dog. For a while, William and Andy tease Bill by eating ding dongs right in front of him. Bill tries to get the ding dongs after getting off his bike, and at the end, Bill finally admits the ding dongs were his. This video was uploaded on May 5, 2017.
Community content is available under
CC-BY-SA
unless otherwise noted.